Search found 671 matches
by k.d.

Tue Aug 07, 2018 11:17 pm
Forum: State Focus
Topic: Censorship
Replies: 0
Views: 53
"When you tear out a man's tongue, you are not proving him a liar, you're only telling the world that you fear what he might say." -- George R.R. Martin
by k.d.

Tue Aug 07, 2018 9:48 pm
Forum: World View
Topic: Here's Your Bread & Circuses
Replies: 0
Views: 49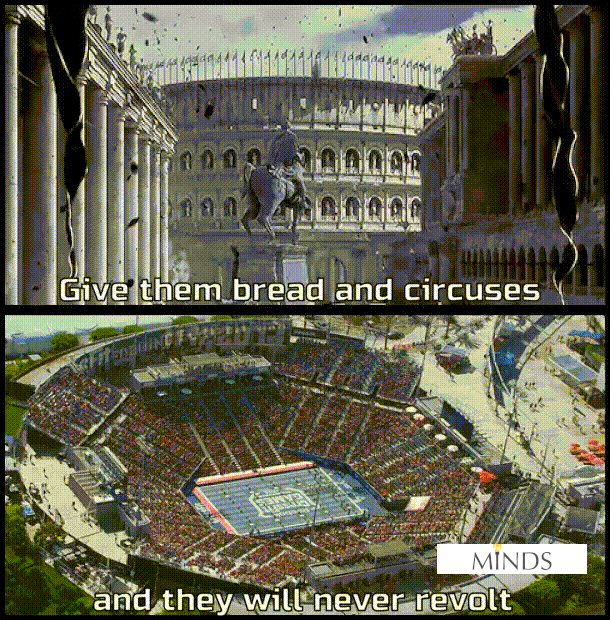 Can you say, Green Bay Packers, Milwaukee Brewers, Milwaukee Bucks, Wisconsin Badgers, Green Bay Phoenix, etc.
by k.d.

Tue Aug 07, 2018 11:00 am
Forum: National Spotlight
Topic: FaceBook & Banks
Replies: 0
Views: 37
Facebook has been asking banks in the United States for their customers' financial data, including account balances and transactions, according to a report. The Wall Street Journal revealed that the social network has been asking major banks to "share detailed financial information about their custo...
Former President Barack Obama has received another peace prize. The former president was named a Robert F. Kennedy Human Rights Ripple of Hope laureate Monday. The award honors those who "work toward a more just and peaceful world." The RFK nonprofit tweeted that it is "honored to present Barack Oba...