Search found 672 matches
by k.d.

Tue Aug 07, 2018 11:17 pm
Forum: State Focus
Topic: Censorship
Replies: 0
Views: 53
"When you tear out a man's tongue, you are not proving him a liar, you're only telling the world that you fear what he might say." -- George R.R. Martin
by k.d.

Tue Aug 07, 2018 9:48 pm
Forum: World View
Topic: Here's Your Bread & Circuses
Replies: 0
Views: 49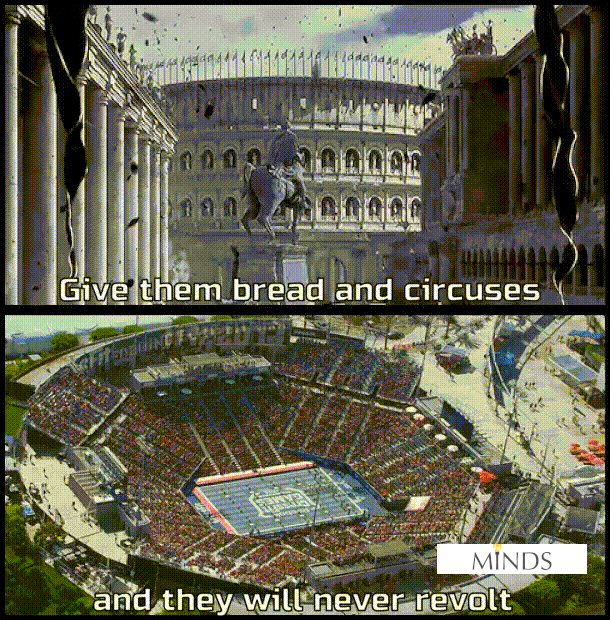 Can you say, Green Bay Packers, Milwaukee Brewers, Milwaukee Bucks, Wisconsin Badgers, Green Bay Phoenix, etc.
by k.d.

Tue Aug 07, 2018 11:00 am
Forum: National Spotlight
Topic: FaceBook & Banks
Replies: 0
Views: 37
Facebook has been asking banks in the United States for their customers' financial data, including account balances and transactions, according to a report. The Wall Street Journal revealed that the social network has been asking major banks to "share detailed financial information about their custo...